Probate and Wills Attorney
"Nothing is certain except Death and Taxes"
-Benjamin Franklin
Death is an inevitable part of life, but the extent to which the government claims a part of your hard-earned estate upon your passing is something that can be negotiated. That is, of course, provided you've taken the necessary preemptive steps and have the right team on your side. At the McEnroe law firm, we have a proficient team that includes a Probate and Wills Attorney who can expertly guide you through the process.
Nobody wants to spend time focusing on human mortality, but the unfortunate reality is we all eventually pass on. Estate planning with the help of an experienced attorney can remove some of the uncertainty surrounding one's final affairs. What will happen to my property after I'm gone? Who will take care of my children? How much does the government get?  Will one beneficiary get the majority of an inheritance?  Will my loved ones have to admit the Will to Probate Court or pay taxes on their inheritance? These are some of the questions our experienced attorneys can answer.
What happens if I die without planning ahead?
When a person dies without a Will or dies intestate, their property gets distributed according to Iowa's law of intestate succession.  Dying intestate puts the Government in control of your assets regardless of your personal wishes. This process can be extremely painful for your loved ones. The best way to avoid intestate succession is to have a Will.
Planning a Will ahead of time can save your loved one's money. Having an executor means that he or she can pay for end-of-life and funeral expenses much more quickly and easily than if no plan is in place. Banks, the Post Office, and other institutions will often refuse service even to family members unless and until an executor is appointed. Without a Will, it can take a year or longer to access a decedent's funds to settle her affairs.
If you have minor children, a Will is important because it gives you the opportunity to appoint someone to take of them after you are gone. Without an appointed guardian, the question will go before a court to decide who would be in the children's best interest to appoint as guardian.
A trust is another estate planning device that could help save you money by avoiding the legal process of probate. A living revocable trust lets you put things like a house or car into the trust while you are still alive. Those items in the trust then pass to your beneficiaries after your death without having to go through probate. A probate and wills attorney can help you determine if a Will, trust, or a combination of the two is the best option for you.
When someone passes away, even with a Will, there are tax returns that must be filed:
The Final Individual Federal and State Income Tax Returns are due by Tax Day of the year following the individual's death. Federal Estate/Trust Income Tax Returns are due by April 15 of the year following the individual's death.
Having a qualified tax preparer in place ahead of time to prepare these tax returns could save you money and help ensure compliance with the law. There may be other tax consequences associated with your passing. Once you are gone, there are few remedies to prevent negative tax consequences caused by the lack of a will or trust. Hiring an attorney to create an estate plan can greatly reduce the amount of taxes that have to be paid at the time of your passing.
Our firm, led by seasoned probate and wills attorneys, can help plan for end-of-life decisions by discussing a comprehensive will or trust. Our attorneys have extensive knowledge and experience with Iowa Probate laws as well as Estate and Inheritance Taxes.
An improperly drafted or executed Will can be just as bad as not having a will. If a Will is contested for any reason and is deemed invalid, the Will is thrown out and the decedent's property will be distributed as if he had died intestate.
A properly written and executed Will or trust can provide all family members with a sense of security in knowing that the wishes of loved ones will be respected and honored.
After the loss of a loved one, our firm provides compassionate assistance to family members. Addressing estate, will matters including probate, and facilitating the transfer of titles from the deceased's name can be daunting. Trust our experienced probate and wills attorney to guide you through this process with care.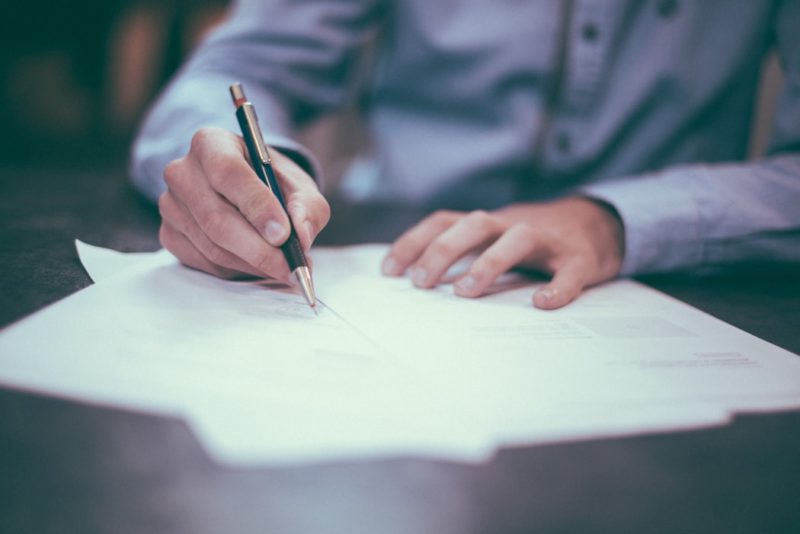 Great experience, with McEnroe Law Firm. They ask good questions to answer my problem. I feel very satisfied with my solution. You should contact them to solve your issue.
I signed up for Legal Shield and McEnroe Law was assigned to handle my case. To my pleasant surprise, they took my traffic citation seriously and are handling it very professionally and expediently. I highly recommend this law office.
Nick by far exceeded our expectations of what we thought working with an attorney would be like. He always made sure we understood what we needed to and we were informed every step of the way. He welcomed us to contact him anytime if we had questions or concerns. He never made us feel like we were bothering him or that we should know something.